But wait, why is it exclusive?
Honestly, I'd like to consider all of my branding projects to be "exclusive". Each project is completely customized to fit your brand, your needs, and your goals. I work with you, not basic templates or something that's going to get lost in the crowd.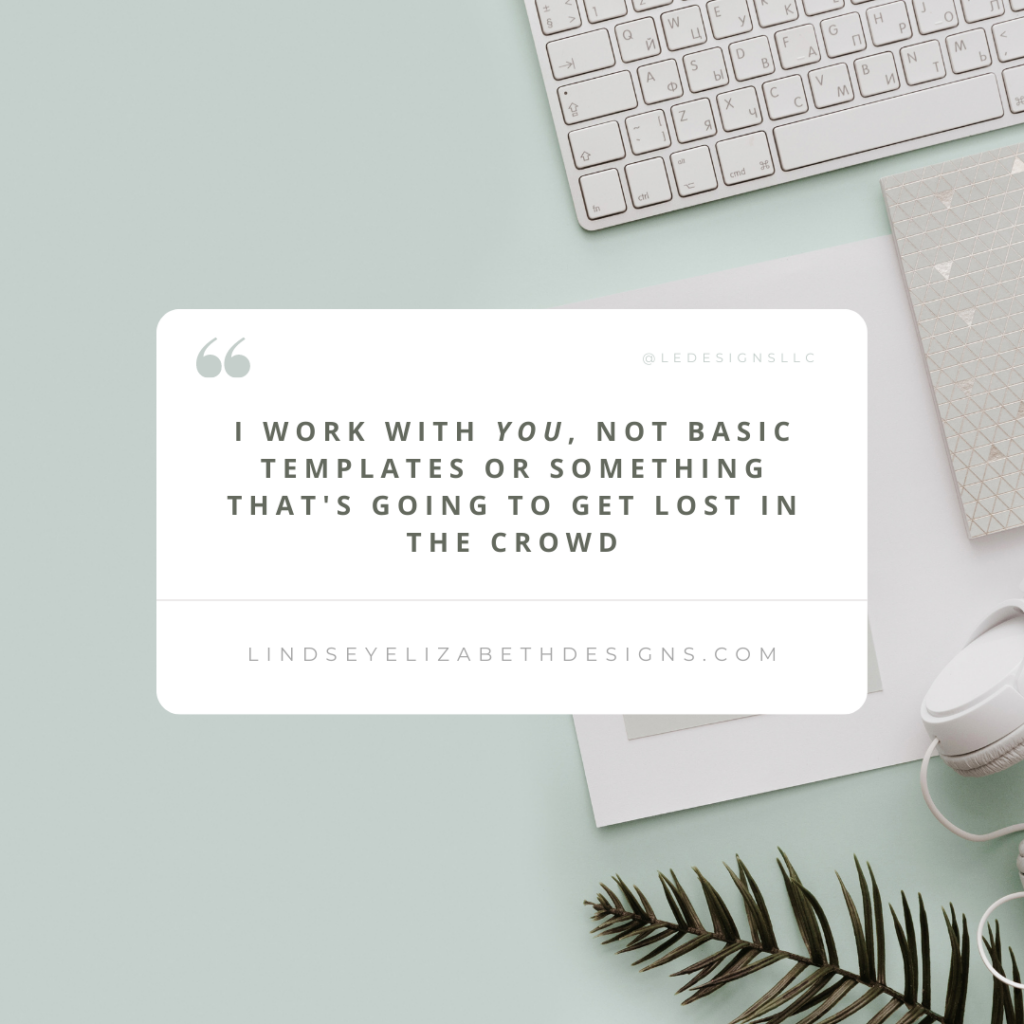 Let's talk about the branding —
A member from the Board of the Ozaukee Realtors® Association reached out to me when they required a new, more modern visual brand identity that would give them freedom across multiple platforms and physical spaces.
My goal for this project was to create something that could be incorporated into a longer business name but also would be easily recognizable as a stand-alone icon or submark.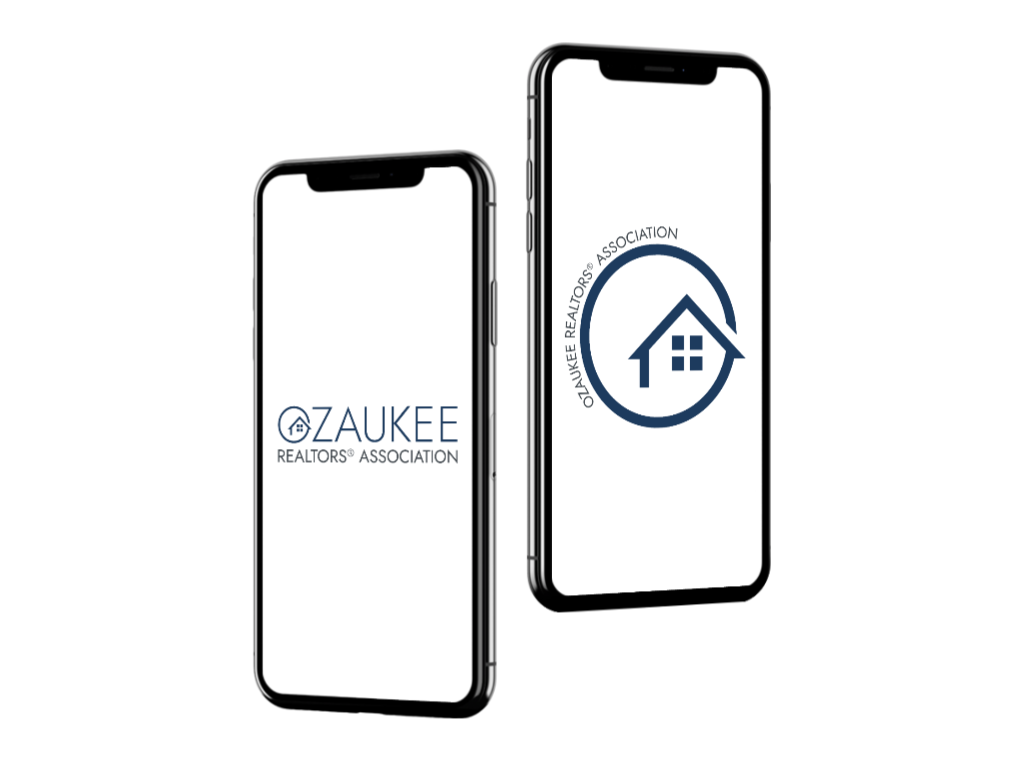 I played around with different circular shapes to incorporate the "O" in "Ozaukee" as well as a house outline. After a couple of simple revisions, we came up with the finalized brand identity design.
Utilizing our mood board and some other inspiration images, I created a comprehensive, very professional-looking color palette to go along with the main and secondary logo.
With that, we moved on to some other deliverables —
With the visual branding done, it was time to move toward some industry-specific deliverables. For this business, we went with a tri-fold brochure to highlight the areas of expertise, benefits, and other great things the Ozaukee Realtors® Association has to offer.
We also designed a folded notecard that carried different aspects of the visual branding without having everything look exactly the same while still being completely on-brand.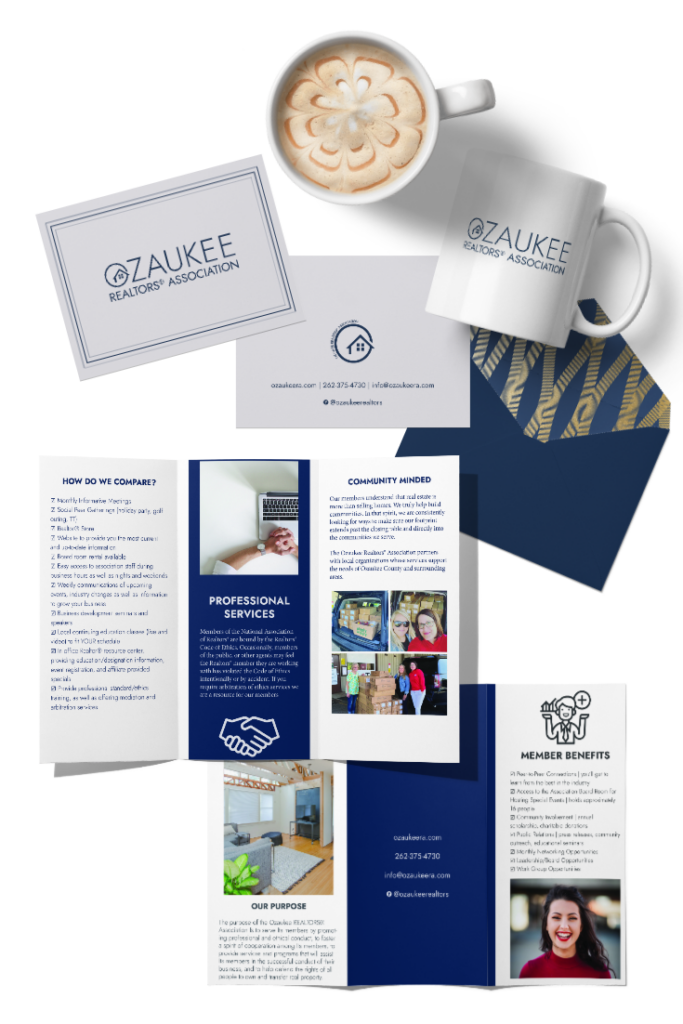 All in all, I had a great time bringing this brand to life and can't see how they utilize it in their everyday marketing and social media presence.
Wanna get started? Let's chat!